January 20, 2021
Next level EYP: young ambassadors discuss climate and energy policy directly with EU ministers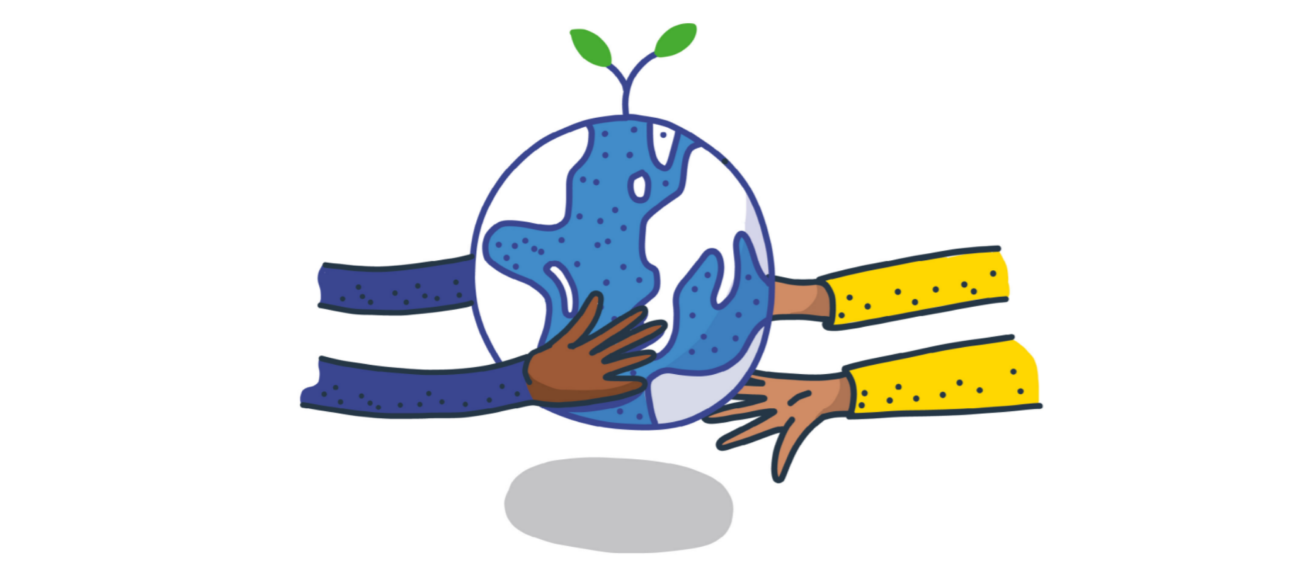 1 December 2020. 27 Young Europeans meet with the EU's 27 Ministers of European Affairs and present them their ideas for the Future of Europe. Youth and decision-makers engage so much in the discussion that it lasts hours longer than planned! Yes, the EYP's Young Europe Ambassadors project was definitely a success and hopefully marks the start of a more elaborate process of involving youth in the Conference on the Future of Europe.
In this article we are zooming in on one of the working groups that worked on a topic essential for our future: Climate and Energy Policy. An issue that EYP has worked on for years in the frame of its Power Shifts project! This time, Sam van Hoof (BE), Benjamin Bienert (FR), Victoria Saad (DE), Norbert Szépvölgyi (HU), Federico Barbieri (IT), Henrique Rosario (PT) and Ema Odra Raščan (SL) worked together to write a mission statement in which they call to stakeholders to set ambitious targets.
How was the experience of being a Young Europe Ambassador?
Victoria: It was incredible to work with the other YEA and see how they transformed themselves from students/young workers during our preparatory meeting to YEA during the informal European Council meeting, appearing super professional. Just imagining how all of the ministers look in their spare time, is an entertaining train of thought.
Ema Odra: I am really very grateful to have been chosen to take part in this project. I really learned a lot from my topic cluster, which I really appreciate. It was also very exciting to work on this project, as it's difficult to make new friends during the COVID-19 pandemic, but this project introduced me to like-minded and passionate students, whom I can't wait to meet somewhere, sometime across Europe.
Ben: As a YEA, I see presenting my ideas for a better world as a real opportunity. I am grateful for all the discussions I have with my fellow YEA, and all the personal and professional relationships I built. We created a strong piece of work that I am proud to share and discuss with larger publics and policy-makers. Producing policy-recommendations was only the first step for YEAs, and I hope for a gathering and participation in several events in our own countries to showcase our work.
How was it to talk with EU Ministers? Did you feel like they really listen to young people?
Ema Odra: It was definitely a very unique experience for us, students. Yet, during the meeting we could see that the points, which we, young people, made were perhaps even better structured and more to the point than those of the ministers. The latter were very engaged in the discussion and the visions, which we had prepared.
Henrique: Even though I didn't have the chance to speak with the ministers myself, I did get the impression that they were much more willing to listen to what we had to say than I had expected. So much even that the meeting finished late by more than one hour! I would also say it was possible to easily tell what their priorities (and their politics) were and how all of these viewpoints built a comprehensive debate.
Why did you choose to participate and why on this topic?
Victoria: I often thought that politicians underestimate the impact of climate change on our (future) life – when the sea level continues to rise, we will have more climate refugees, with longer drought periods, our farmers will not be able to feed the population, and our current cities are not equipped to long, hot summers with the amount of asphalt used. This project offered an opportunity to stress the importance of climate-friendly (you can even say sustainable) policies, in the presence of all those ministers.
Norbert: Energy and climate issues are key elements of our future and they are common interests. Probably, my main interest is European energy diplomacy. It is an extremely complex question and can be understood and analysed in several ways due to the difficulties in the geographical location. The member states of the European Union have their own interests and the member states want to achieve their main points.  However, the member states' final goal is the same that they want to reach in various ways.
How was it to work on this together, digitally?
Federico: Digital work undoubtedly represents a challenge and reaching an agreement is more cumbersome. But it also highlights the importance of efficiency and coordination. We structured our work by selecting two coordinators to manage internal and external communications and we assigned topics and tasks according to the different expertise of the group. In particular, we noticed the importance of finding a good balance between work and chill online, a perfect recipe for digital collaboration.
Henrique: Working together in this format has proven to be a challenge for me since it makes it harder to communicate and engage with each other. But we still had lots of funny moments in our meetings and I enjoyed getting to see these people I work with throughout months, rather than days as expected for normal EYP events, solidifying our friendships in a new way.
How did you come to the mission statement? Was it difficult?
Sam: We used a bottom-up approach to create the mission statement: we first brainstormed what is important about climate and energy for each of us individually. Then we paired up to find common elements and phrased statements in pairs. These were then discussed as a group and combined into a single mission statement, reflecting the priorities of us all.
Ema Odra: We worked on the project as a group and managed to prepare a vision through numerous discussions and meetings. I believe that the most difficult part was trying to fit our thoughts on one A4 paper, as we all saw many issues that we wanted to point out to the ministers. However, once we had a clear idea of what we wanted to say together, we could narrow down our thoughts and fruitfully contribute to our common final vision.
How do you see the future of energy in Europe?
Norbert: The future of energy in Europe question is a very interesting one because we see that the member states approved the common aim, the Green Deal. I think that the Green Deal is the biggest flagship of the European energy cooperation. In the future, I wait for bigger deals in relation to energy policy. However, I am pretty confident the fossil energy resources are going to be pushed out as soon as possible.   
Federico: The future of energy in Europe can be divided into two aspects: technological and social. From the technological point of view, the Clean Energy Package has sparked harmonisation of energy regulation across Member States, whilst the National Energy Climate Plans (NECPs) are highlighting the importance of long-term planning and evidence-based decision-making in order to reach carbon neutrality by 2050. On the social side, the European Commission has demonstrated an unprecedented effort in engaging EU citizens with the successful examples of Climate Pact, the Citizens' Dialogues and the Youth Energy day. As a consequence, there is an on-going renewed trust in the European institutions which is boosting the activities of youth organisations and civil society. In this context, younger generations play a key role in the energy transition by filling the intergenerational gap and by promoting cooperation between public stakeholders and governmental bodies.
Find the full Young European Ambassador paper on https://bit.ly/YEAvisions.
Find the extended Policy Recommendations on Climate & Energy https://members.eyp.org/sites/default/files/event/files/young_europe_ambassadors_-_energy_climate_policy_recommendations.pdf. 
© Illustrations: Aileen Dietrich | www.instagram.com/actu.tactu