EYP 35
After 35 years of bringing young Europe together, throughout more than 40 countries, and with an alumni network of over 200,000 members, it's fitting we celebrate all those that have made the European Youth Parliament (EYP) possible.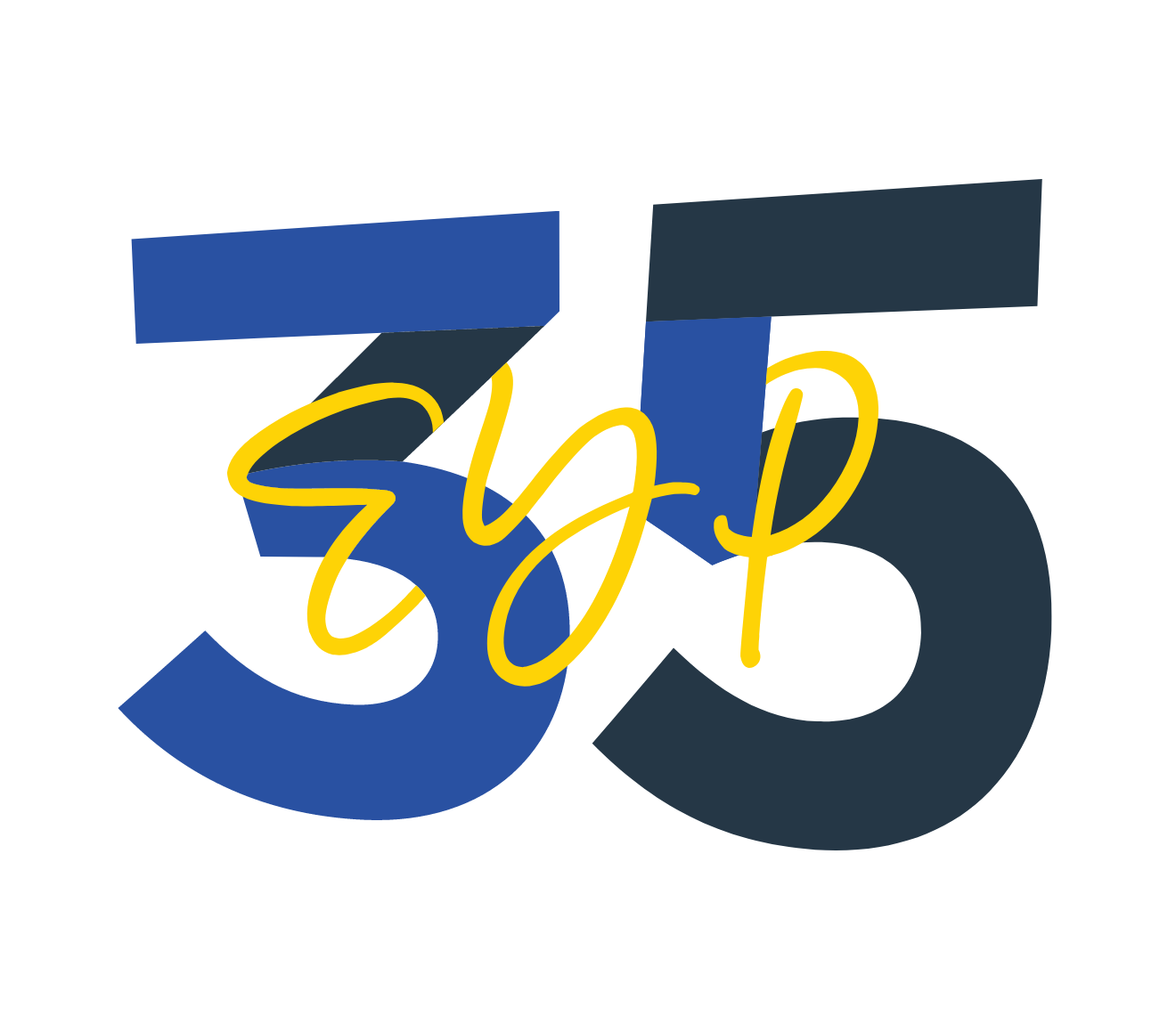 A long-lasting pandemic and the outbreak of war in Ukraine have dealt serious challenges to the values that have anchored the European project since 1945 – peace, prosperity and solidarity. In this environment, the EYP is more needed than ever.
EYP 35 event in Berlin
Our 35th anniversary has been an occasion to celebrate volunteering, the EYP's journey of becoming one of the largest and most enduring European youth networks, and the paramount importance of creating a peaceful, safe and united Europe. Find some of the initiatives we planned below.
From June 24th to June 26th, more than 100 Alumni and active members joined together in Berlin to engage in a series of activities, ranging from several opportunities for participants to get to know each other, an Alumni Talk about the role of youth in civil societies in Eastern Europe, a gala evening on Saturday, and the much-awaited EYP History Book launch!
EYP 35 project competition
EYP 35 is an important landmark in the history of our network, with three and a half decades having now passed since our formation! Through difficult recent years, the EYP has emerged resilient, re-energised, and more needed than ever. We are therefore seeking to celebrate all our volunteers' efforts every day – through the lens of our most media-savvy and passionate EYPers.
We would be looking for a video of up to 5 minutes that clearly has a connection to EYP's history as a long-lasting and passionate youth network for the promotion of civic engagement.
If you're in a media team for an upcoming Session, a PR Board Member, a media-passionate EYPer, or interested in EYP history and in creating something relating to it, you should submit your project until December 4th 2022!
EYP 35 Local Birthdays
In the aftermath of a successful Berlin celebration and several gatherings already organised independently by several NCs, the aim is to gather Alumni and local members on their own initiative in different cities of Europe throughout the rest of 2022.
These events are accessible also to currently active members, and will be celebrations of EYP's impact in the 200,000 Alumni who have taken part in EYP for the last 35 years!
Local Birthdays have been organised or will be occurring all across Europe, namely in:
Istanbul, organised by EYP Türkiye
Sevilla, organised by EYP Spain
Rome, organised by EYP Italy
Thessaloniki and Athens, organised by EYP Greece
Brussels, organised by EYP Belgium
EYP History Book
The EYP History Book, titled "A Tale of Young Europe – The story of the European Youth Parliament (the years 1987 to 2022)" has now been concluded!
After a two-year process, carried forward by a group of tireless, dedicated volunteers, who pored over archives sourced from all across the continent, we will finally have an embodiment of the EYP's long and proud history.
You will be able to read about almost 100 International Sessions, BNC Meetings, hundreds of thousands of Alumni's experiences, and the interlocking of EYP's and European history for the last 3 and a half decades. This is your chance to own a literal piece of EYP history, and support the network, at the same time!
You are finally able to purchase your book – please carefully follow the instructions on the website on the link below, and reach out to j.silva@eyp.org if you have any issues!